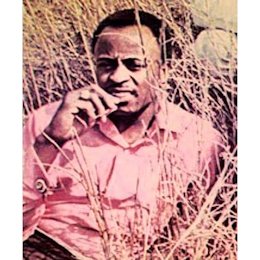 Norm West
Best known as a member of the Soul Children, Norm West had several fine 45s as a solo singer before he joined the group. Although he was born in Monroe, LA in 1940 he moved to Memphis at an early age. Like William Bell and Louis Williams of the Ovations he was part of the Del-Rios who cut a couple of pleasant doo-wop tracks like "Across The Street" for Stax in the early 60s.
West's solo career included two singles on Hi in 1964. The pick of the cuts is undoubtedly the gentle country soul of

Burning Bridges, very much in the mould of Solomon Burke's "Just Out Of Reach". A one-off for the MOC subsidiary a couple of years later produced the lively "Baby Please" and the wonderful deep "Hey Little Girl" sounding just like a Goldwax cut.
His Smash 45s from the next year were as good – if not even better. A fine heartfelt cut of Sonny Thompson's "Let Them Talk" was coupled with a rousing, dynamic "Miss Personality" written by Penn and Oldham. The AGP boys do their usual fine job.

Words Won't Say is one of the best unknown soul ballads from the city. Pure Memphis magic. West has never sounded better than this, emoting his love over a classic southern soul background of guitar, organ and horns. The chord structure of the hook is lovely, with echoes of "That's How Strong My Love Is".
It was his expressive vocals on this type of soul no doubt that prompted Isaac Hayes and David Porter to invite him to join John "Blackfoot" Colbert as the two male singers in their new group the Soul Children the next year. West enjoyed considerable success as part of the group over the next few years – richly deserved too. He was active with J Blackfoot into the 90s as part of the latter's solo career.
Discography
Plagued / College love ~ CHRISTY 101
Angel of my dream / Daydreamin ~ HI 2073 (1964)
Five pages of heartaches /

Burning bridges ~ HI 2082 (1964)
Baby please / Hey little girl ~ MOC 664 (1966)
Let them talk / Miss Personality ~ SMASH 2100 (1967)


Words won't say (how much you mean to me) / What kind of spell (is this I'm under) ~ SMASH 2123 (1967)
Note ~ "Burning Bridges" track appears on "Forgive This Foolish Man - Hi Deep Soul Brothers 1964-1978" on UK Hi HILO 192
Many thanks to Earlybird for the Christy 45 info and picture and to Pete Nickols for the CD info. Special thanks to the Connoisseur of Soul Marshall Adams for revised info and the correct pic of Norm West.