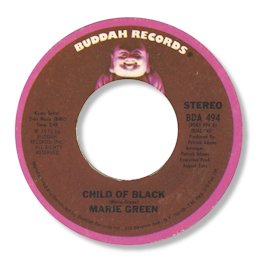 Marie Green
This 45 from 1975 is apparently the only one that Marie Green made. But both sides have considerable merit. The uptempo "Disconnected" is just the right side of disco, and the ballad

Child Of Black is a lovely melodic ballad, written by Marie herself. The hard hitting lyric is very well handled by Marie, whose range may not be the greatest but whose emotional power can't be denied. Produced by Patrick Adams in New York.
Discography
Sorry that number's been disconnected /

Child of black ~ BUDDAH 494 (1975)
Thanks to Davie Gordon for an important correction.